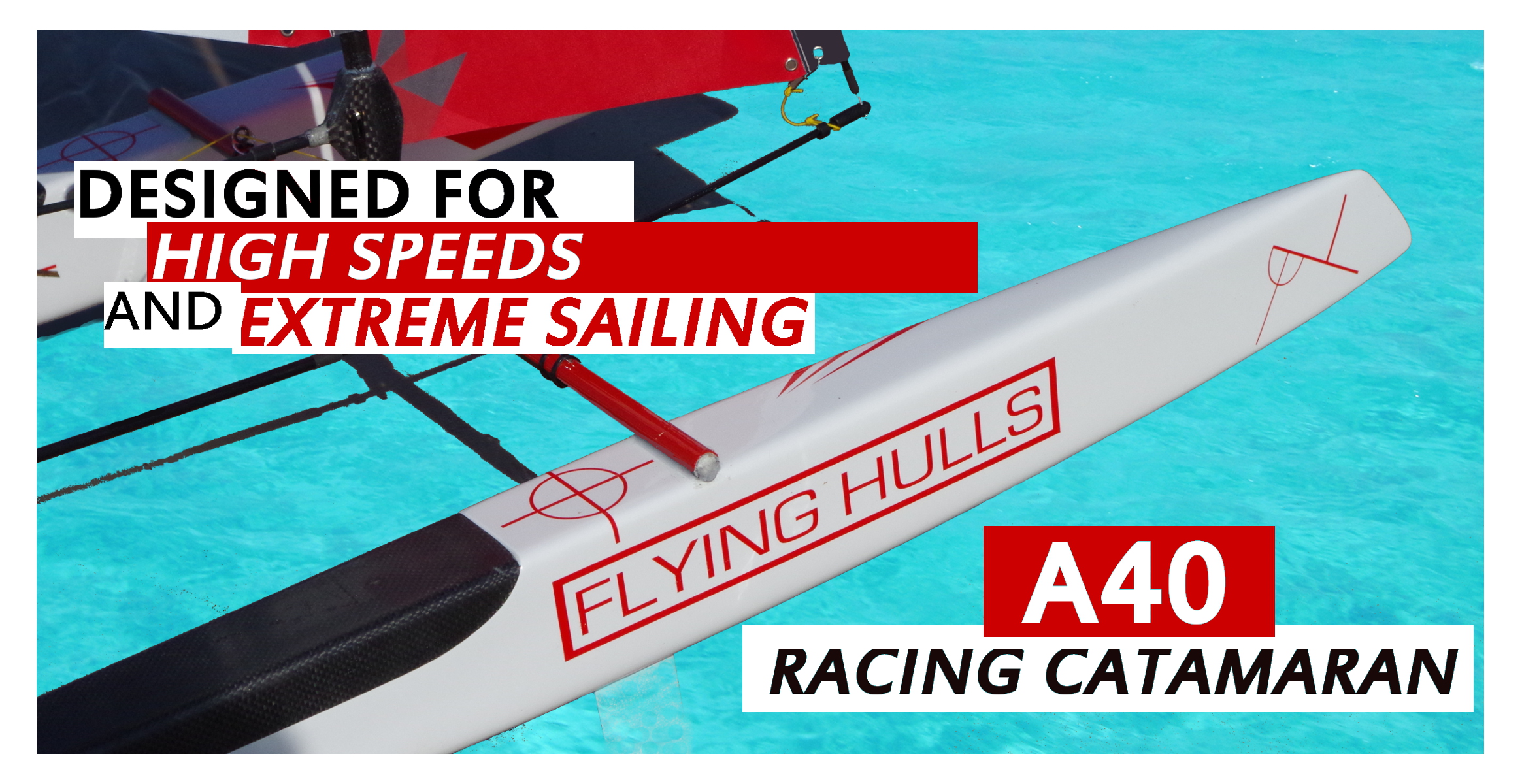 Shipping immediately and free of charge to the EU and USA!
---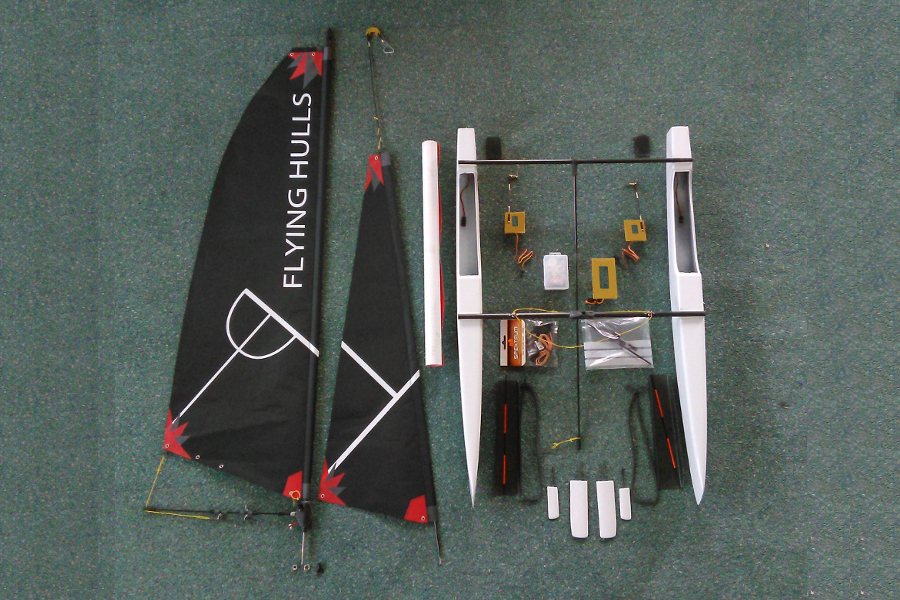 The A40 is a high-performance radio-controlled racing catamaran designed for high speeds and exciting sailing. It takes its design cues from all-out racing designs such as the Extreme40 and the C-Class catamarans. Its construction is almost entirely from carbon fiber with an all-up weight in running trim, including rig and sails, of about 1 kilogram or 2.2 Lbs.
The vision for the A40 is to establish it as a vital racing class that provides enough flexibility in the rules to allow for development, but still keeps the cost of competition within reason.
Sailing the A40 requires experience and fast reflexes, but it will reward close attention with blinding speed and heart-stopping performance.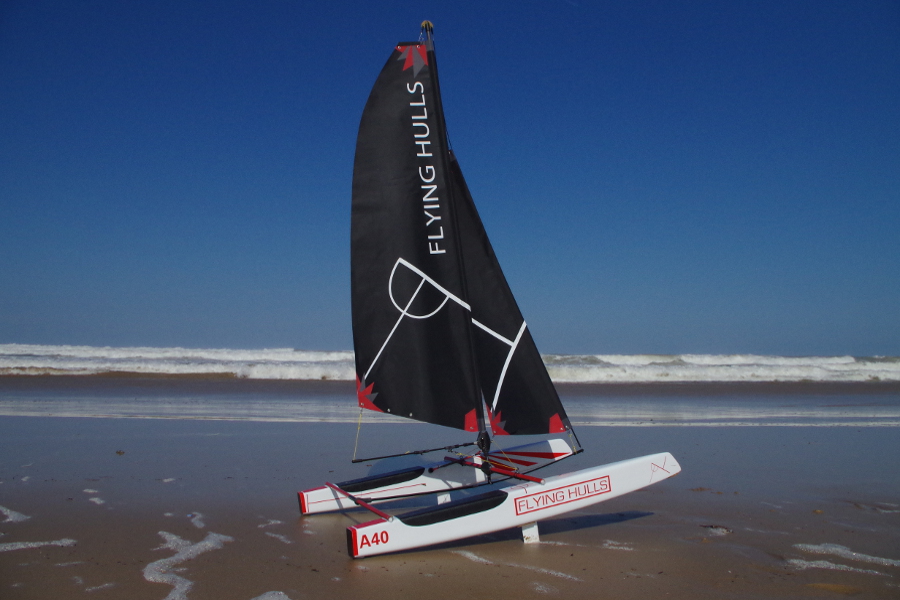 FlyingHulls offers the A40 with three exciting choices for hull graphics included in the kit price, and four choices of sail graphics for a slight upcharge. Custom graphics are available for both hulls and sails, quoted according to the computer time needed for production. FlyingHulls will, for an additional fee, finish your hulls for you (paint and decals) or even assemble the entire boat and ship the platform assembled to you.